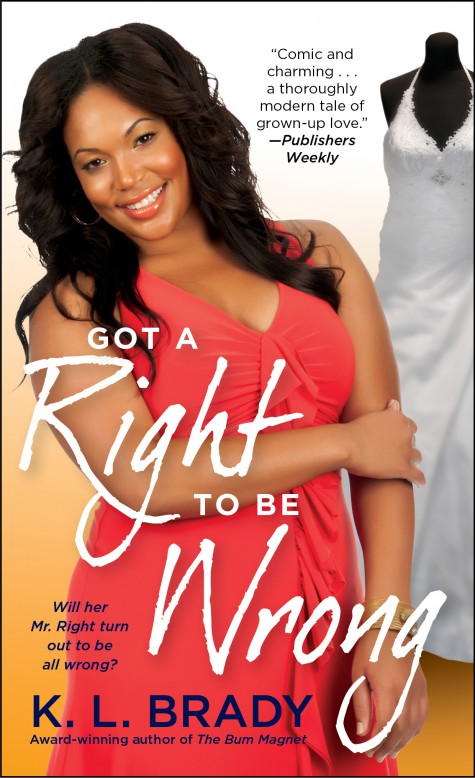 The sassy, quick-witted real estate agent, Charisse Tyson, is back in the sequel to K.L. Brady's THE BUM MAGNET. In GOT A RIGHT TO BE WRONG, Charisse is well on her way to her happy ending, so she thinks, but has to jump over another set of hurdles and face her fiancé's dark past before they can make it to the altar!
Charisse Tyson, the proud, sarcastic, size-14 woman with a quick wit, short fuse, and an affinity for Grey Goose vodka is back in K.L. Brady's sequel to THE BUM MAGNET. In GOT A RIGHT TO BE WRONG, the time has come for Charisse to tie the knot with the sexy undercover agent and man of her dreams, Kevin, but events leading up to the wedding has everyone, including Charisse, under a lot of pressure. As Charisse and Kevin plow toward their matrimonial mayhem, Kevin's hidden past is revealed, Charisse's deadbeat father resurfaces, and things heat up with Charisse's playboy-turned-spiritual best guy friend. Charisse is faced with many new questions regarding her life decisions and must figure out just how right (or wrong) she was all along.
Soul of the Band: Making the Cut (Available May 1st)
A Novel
by K.L. Brady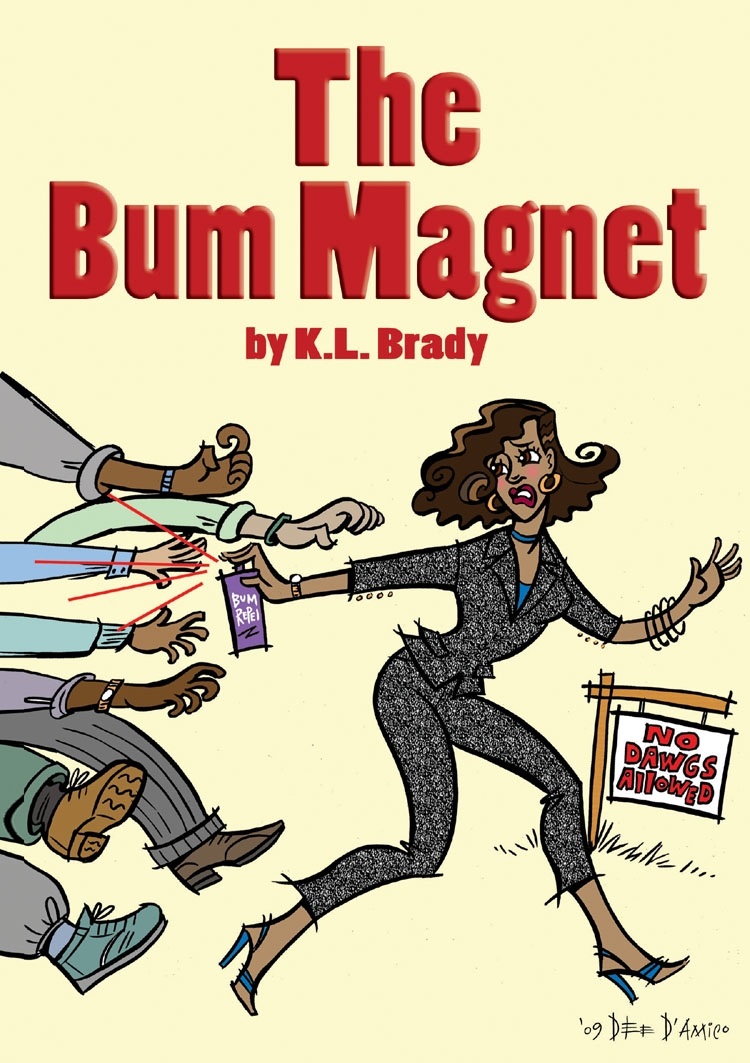 She's a savvy, successful real estate agent with a quick wit, a low tolerance for BS, a gorgeous plus-size body, and a thirst for top shelf vodka. Despite her dream house, luxury car, and appetite for life's best–like fine dining and hot men–she seems to have her own special talent for attracting players. Why do all of her ex-lovers belong in the Losers Hall of Fame?
There was Lamar, the hazel-eyed Adonis who sowed more wild oats than Quaker . . . Sean, an expert at juggling relationships . . . Marcus, whose lips wandered as often as his eyes . . . and others, too. But just as Rissey swears off sex and vows to dump her emotional baggage, she meets house-hunting client Dwayne Gibson. There's no way she can resist his seductive smile and rock-hard body. . .
Will Dwayne turn out to be the biggest bum of them all? Or will this time be different?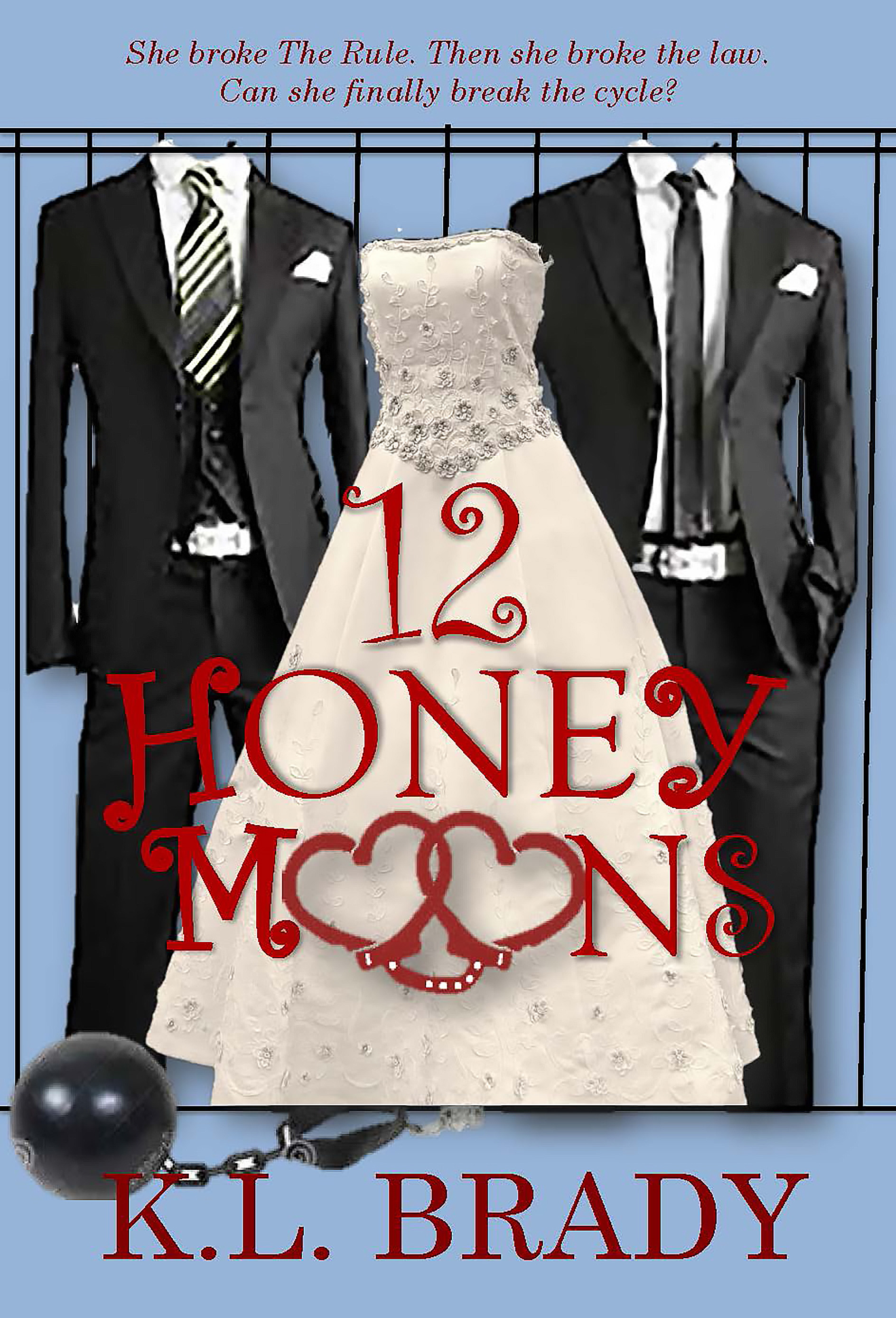 Miki Washington, a hapless singleton nearing the big 3-0, is sick and tired of the 90-Day Rule. She always started out dating wonderful men who filled her life with fireworks, her stomach with butterflies, and her nights with passion–passing the 90-day test with flying colors. Yet, six months, a year, or even two years a later, these same men had emptied her eyes of tears and her bank account of money.
Well, no more.
While reassessing her failed life plan and reeling from break-up number too many, she gives up all hope of getting married and refuses to waste precious time and energy on another. Instead Miki devises a master plan to use the 90-Day Rule to her advantage—The Honeymoon Plan.
No more long-term emotional investments in relationships destined to fail. Before day 90 she'll break it off and walkaway ahead of the game, before the bliss turns to the abyss. Miki will never waste her time with useless men or endure heartbreak again.
And the only problem with her plan is—it just might work.