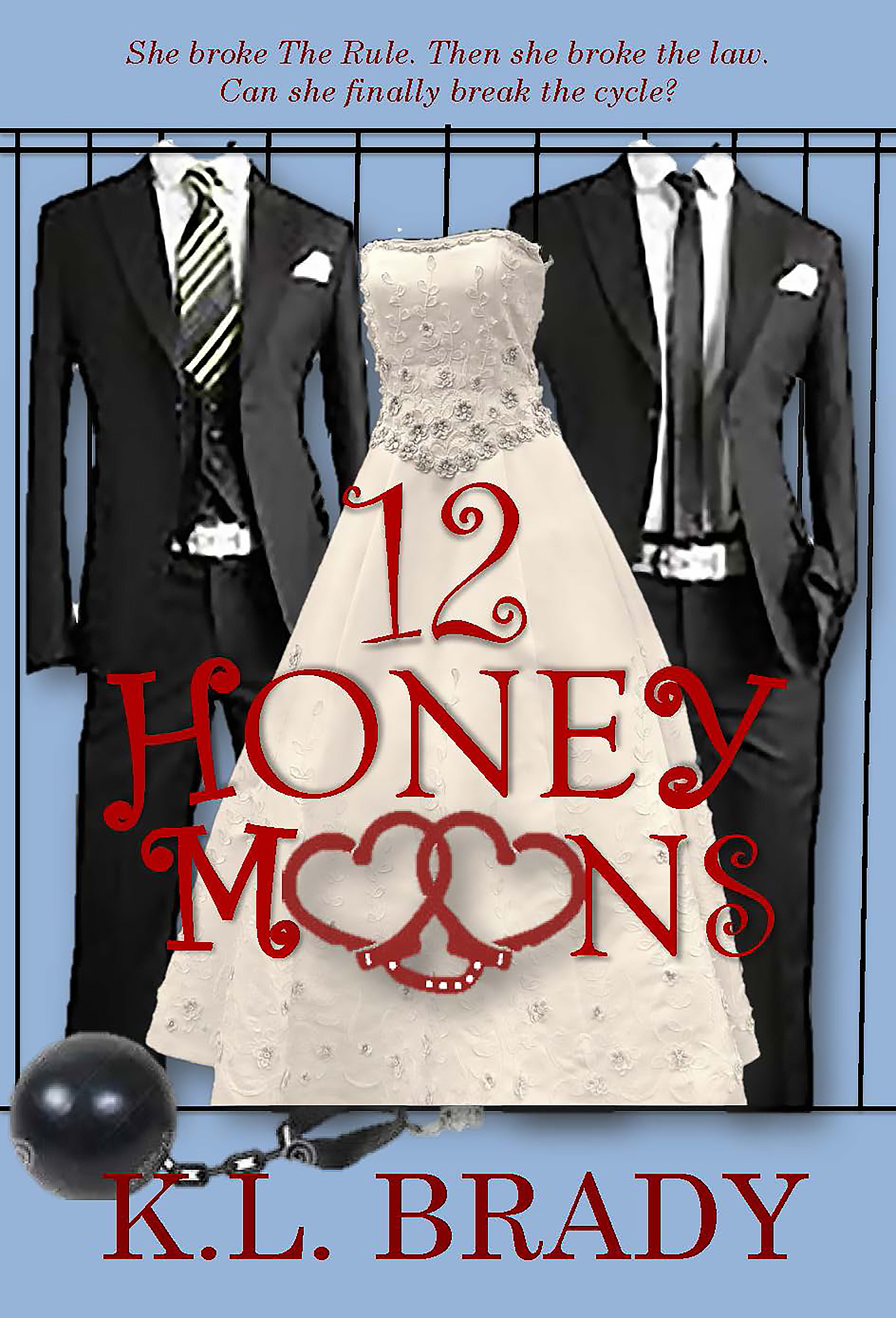 She broke The Rule. Then she broke the law. Can she finally break the cycle?
Sick of following the 90-day rule with nothing to show for it excepted wasted, time, money and tears, hopeless romantic Miki Washington devises a new strategy—The Honeymoon Plan. She'll enjoy the best part of the relationship—the first 90 days—and then jump ship before things go south, never experiencing heartbreak again. And the only problem with her plan is—it just might work.
12 Honeymoons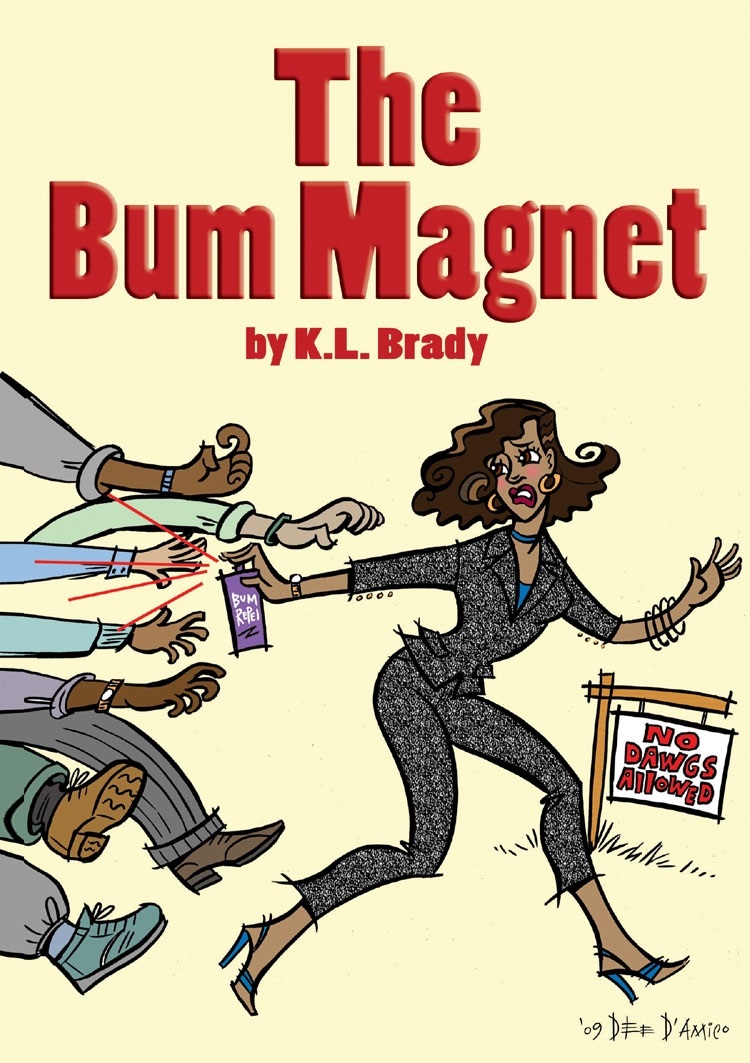 "

Hilarious! Readers will love Charisse and the funny way she relates her life story. Despite some serious situations, comedy abounds, keeping the story somewhat lighthearted as she valiantly tries to find Mr. Right. Her "self talk" makes the story even funnier and her vulnerability allows readers to empathize with her." (Simon & Schuster)

– RT Book Reviews
Read More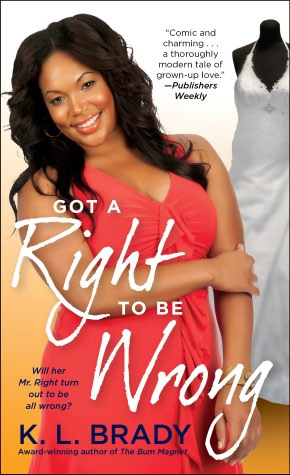 "It's a Comedy of Errors for the hip-hop generation, as misunderstandings and trickery separate lovers meant to be together . . . Charisse jumps to one wrong conclusion after another—offering a proclamation that gives this book its title—in the outlandish, comic, and charming tradition of the Bard [Shakespeare] himself."  (Simon & Schuster)

~Publisher's Weekly
Read More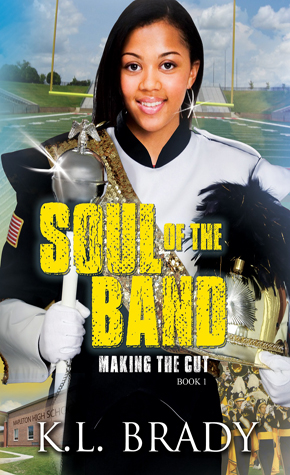 Soul Of The Band
"K.L Brady nailed it when she wrote this book. The Soul of the Band was awesome." Anderson County Library
- Anderson, SC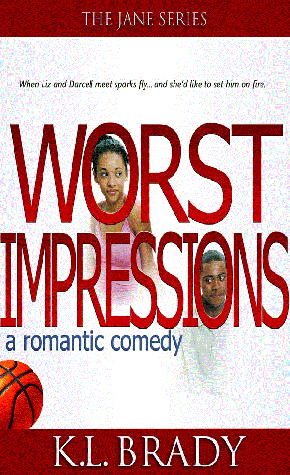 Worst Impressions
"It's Pride and Prejudice meets Love and Basketball"
- Teen Reviewer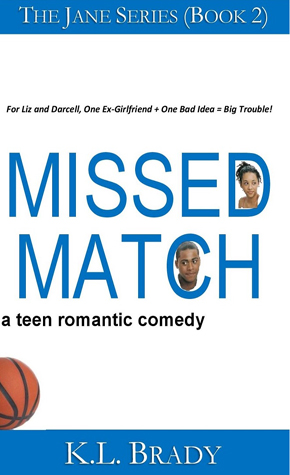 Missed Match
When the going gets tough…the tough eat Twinkies.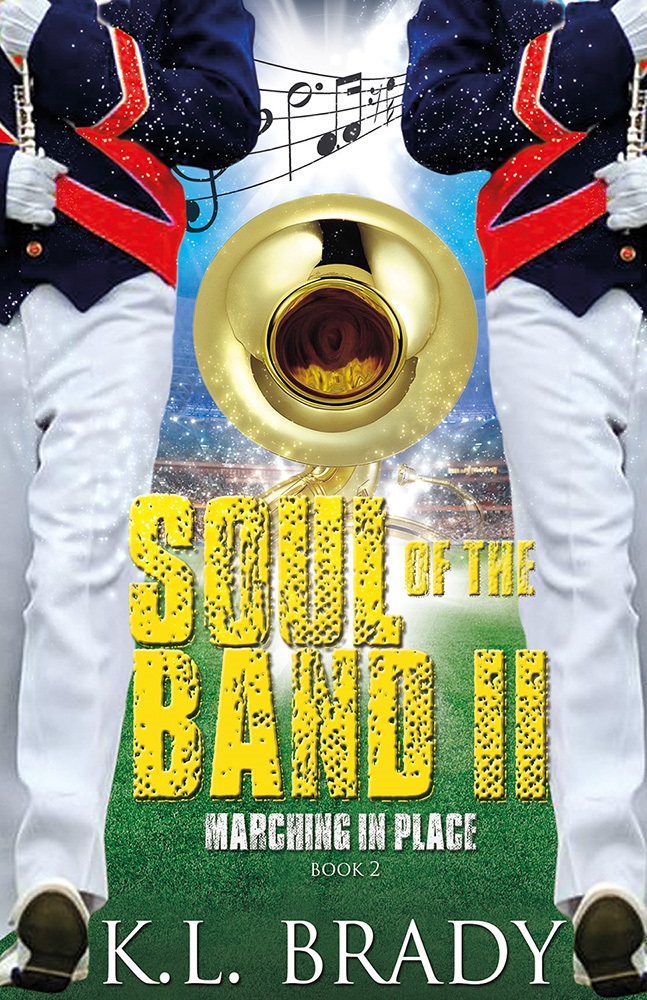 Soul of the Band II
Marching in Place
No matter where you go…there you are.
Who is K.L. Brady?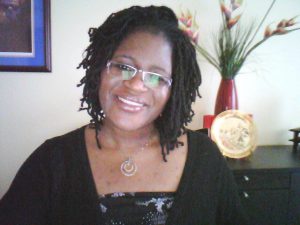 Brady is the award-winning author of The Bum Magnet and Got a Right to Be Wrong. She works for a large government contracting firm and lives in the Washington D.C. area with her son. She loves reading, writing, and chocolate and is hard at work on her two teen series, Soul of the Band and The Jane Series, a new hilarious romantic comedy, and a spy novel series.
Listen to my interview on Blog Talk Radio!
We talk publishing industry. We talk following your passion. We talk writing in unconventional markets. And then we talk 12 Honeymoons!
 2010 Next Generation Indie Book AwardsMulticultural Fiction Winner
The Bum Magnet
Midwest Book Review – Children's Book Watch 2012
Reviewer's Choice 
Soul of the Band: Making the Cut 
OOSA Book Club All Things Literary Awards 2012 
Got a Right to Be Wrong — Book of the Year
Next Generation Indie Book Awards – 2010
Third Place Grand Prize – Best Fiction Book
The Bum Magnet 
OOSA Book Club — Top Reads for 2010 
The Bum Magnet 
Midwest Book Review – Small Press Bookwatch 2010
Reviewer's Choice – 2010
The Bum Magnet
Next Generation Indie Book Awards – 2014
Multicultural Fiction Winner
Son of a Itch (A J.J. McCall Novel)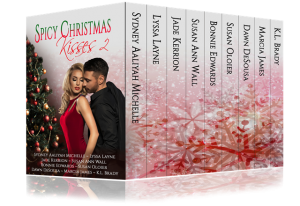 Readers loved last year's set so much, we decided to do it again and bring you NINE spicy romances set around the holidays. From bestselling, award-winning and multi-published authors come romances that include friends to lovers, doggie matchmakers, single dads, hero-in-hiding, maybe baby, reunited lovers and more!
So grab your romantic Christmas set today, settle in with a mug of something delish and feel the heat from Spicy Christmas Kisses 2!
Coming this November!  In the Spicy Christmas Kisses 2 Box Set — November 1st. 
Single Title — November 16th 
GIRL TRIPS OVER BOY…AND BOY FALLS FOR GIRL…
It's love at first sight for Kristy and Nick during a chance encounter at the National Tree Lighting.
But when they're suddenly torn apart and are left with nothing more than the other's first name,
only a missed connection ad and a little Christmas magic can bring them back together.
TWO STRANGERS. ONE UNFORGETTABLE DATE. FIVE GOLDEN RINGS. THIS CHRISTMAS WILL CHANGE THEIR LIVES FOREVER.
Embattled FBI sp
y catcher Charlie Mack, daughter of an ex-master con man, is coerced into supporting her nemesis's double agent operation targeting the Russian embassy. She watches it quickly spiral into disaster—their Army intelligence officer "walk-in" goes off-script, offers to sell gravely damaging intelligence for $1 million and then vanishes inside the Russian compound.
With diplomatic protocols preventing the FBI's entry, a political storm brewing, and a life, national security, and her badge on the line, Charlie must rely on her roots and her disavowed Russian source, a suspected Moscow-controlled double agent, to alter a certain fate.
Coming Soon!
An act of revenge sends J.J. McCall and the Phantom Hunter Task Force into an emotional tailspin and ignite their determination to fulfill the next mission: Find a deadly sleeper agent burrowed deep inside the Pentagon. And to catch the traitorous spy suspected of serving in the Joint Staff's Directorate of Intelligence, the FBI's number one spy catcher must become the unthinkable–a mole.
Three sweet sports romance novellas in one great collection!
Are you ready for some love and football? Books 1, 2 & 3 of K.L. Brady's Playmaker Series.
This funny and sweet box set contains heartwarming romances, featuring sexy professional football stars who deliver hot, flirty days and cozy nights.
A Catch Made in Heaven!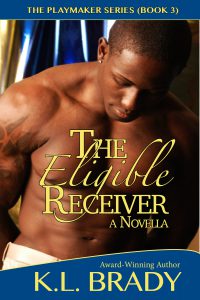 In the game of love, sometimes giving in is better than giving up. 
When star wide receiver Jet Jamison meets teacher Veda Wright, sparks fly in the worst way. Oh, she's beautiful to be sure, but she's also got an attitude that makes Jet question whether she's worth the trouble.
Enter Jackson, Veda's son and Jet's biggest fan. His maneuver to bring them together works like a charm — love at second sight. But Veda's got a secret — one that, when revealed, will force Jet to choose between his honor and his heart.
Will Jet finally find his happily ever after?
Sometimes in order to win, you have to go all in…
Sparks fly when Chris Jamison and Ty Baker, two commitment-phobic sports agents struggling to make their businesses successful, find love at a conference — and then learn each is poised to steal the other's biggest client.
In the game of professional football, business is business and only one can win.
Will love survive?
Sometimes love is in your grasp and all you need to do is hold on…
Nerdy, struggling sports writer Melanie Vincent needs a miracle when her dream of running a nationally recognized blog hits a snag due to low readership. After Mel is gifted a pair of Super Bowl tickets for years of faithful dog sitting, she has a chance encounter with her favorite football player, star wide receiver Jet Jamison. Their fateful meeting leads to the inside scoop on the biggest story of her career…and just maybe the love of a lifetime.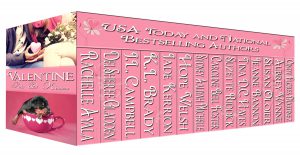 Did you get a new e-reader for Christmas?
Get 14 books with one click!
You're going to love this set from USA Today Bestselling, National/International Bestselling, and Award Winning Authors! SOMETHING FOR EVERYONE! Each story features a sweet romance, tender kisses and hugs, and precocious pets–all brought to you by a set of diverse authors from every end of the spectrum who know how to craft heartwarming heroes and heroines that'll make you laugh, cry, swoon, and sigh!